Our Team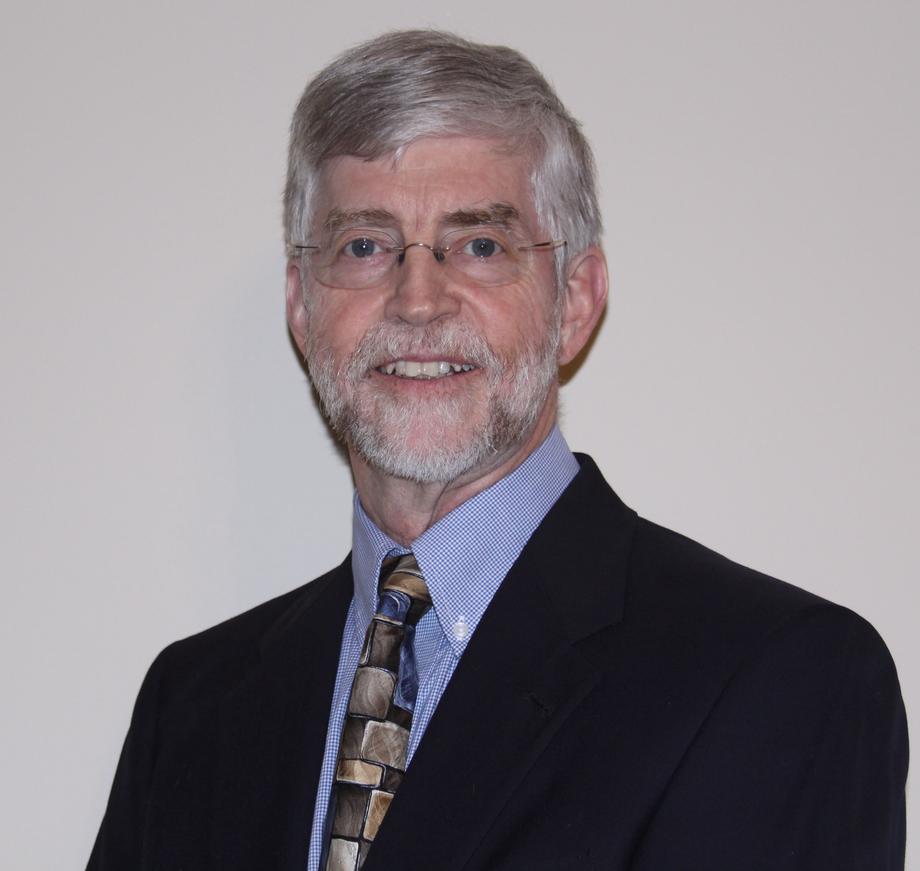 Gene Chory, CLU®, ChFC®
Phone: (252) 335-7011
Email: gene@ec-fmg.com
Gene has been in the Financial Services Industry since April, 1980. A native of Elizabeth City, North Carolina, he is a 1973 graduate of Northeastern High School and a 1975 graduate of College of the Albemarle. He became a Chartered Life Underwriter designee in 1987 and a Chartered Financial Consultant designee in 1988. He is a Fellow Life Underwriters Training Council and has completed advanced courses in Estate Planning and Business Insurance Planning. Gene began his career with Life of Virginia in 1980 which later became a part of General Electric. While with GE, he served on the Leaders Association Executive Committee and served as President of the committee. He was a Life Qualifier for GE's President's Roundtable and Leadership Award.
In 2004 he became a representative with Jefferson Pilot Financial and Jefferson Pilot Securities. This company is now known as Lincoln Financial Securities and Gene was Premier Partner until 2020 when he moved to Cambridge Investment Research. He was a member of the National Association of Life Underwriters and the Northeastern Association of Life Underwriters. He has qualified for the Million Dollar Round Table* since 1990, qualifying 12 times for the Top of The Table and 23 times for the Court of The Table.

Gene has been a member of Symons Creek Tabernacle all of his life. He is a teacher for the Adult Sunday School Class and has served on the Deacon Board of the church for over 30 years. He is a member of the Elizabeth City Morning Rotary Club and has served in numerous positions for this club including the office of President twice. Gene also served as a Sub-Committee Chairman for the COA (College of the Albemarle) Athletic Foundation. He was the Head Coach for the Varsity Men's Basketball Team at Victory Christian School from 2011 to 2022.

Gene has been married to the love of his life, Cindy, since 1975. They have one son, Joshua, who was born in 1993.
*To qualify for the Million Dollar Roundtable lifetime membership, members must meet a certain level of premium, commission or income during the year over the course of 10 years. Top of the Table and Court of the Table reflect higher levels of premium, commission or income. For details please visit http://bit.ly/2eFx0ex
---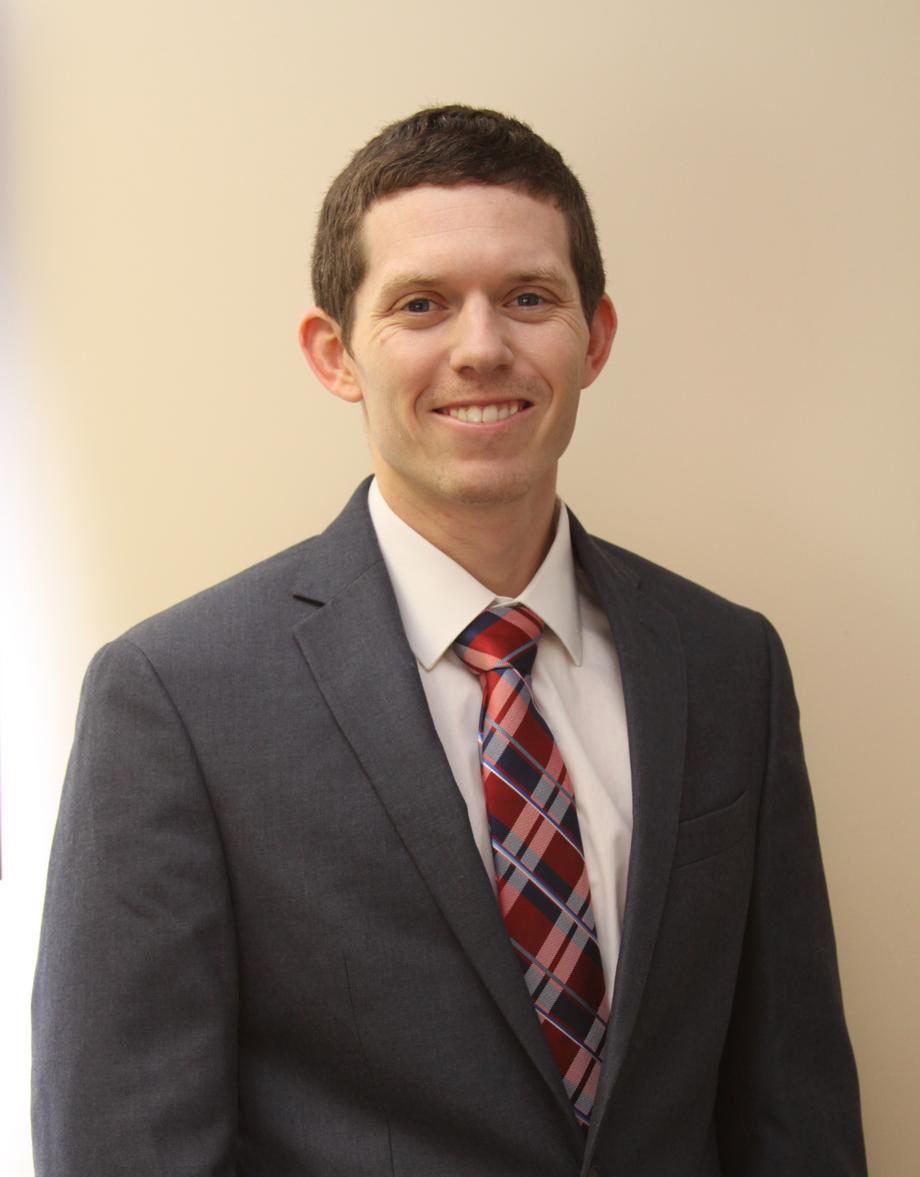 Chase Baccus, CFP®
Phone: (252) 335-7011
Email: chase@ec-fmg.com
Chase is a native of Hertford, NC and has been in the financial services industry since October 2017. He graduated from the University of North Carolina at Chapel Hill in December 2012 with two bachelor degrees. He met his future wife, Jesse, shortly thereafter and they chose to settle down close to family. Chase spent the next few years as a commercial fisherman making a living off the water and God's provision. Chase and Jesse are members of Fountain of Life church in Elizabeth City, NC.

Chase was approached by his uncle, Gene Chory, about entering the financial services industry and working at Financial Management Group. Chase has since become a licensed life insurance agent, and has earned his Series 7 "General Securities Representative" and Series 66 "Uniform Combined State Law" certifications. He attended the College for Financial Planning en route to earning his CERTIFIED FINANCIAL PLANNERTM certification.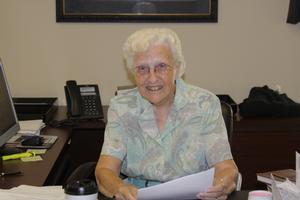 Frances Cooper
Phone: (252) 335-7011
Email: frances@ec-fmg.com
Frances is called the CEO of First Impressions because she is normally the first person you get to meet when you come into FMG. She is FMG's office manager for over 20 years. All life and health applications plus all mail go through her office and she is tasked with making sure all applications are complete and sent to the correct business office. She helps with claims on both the life and health insurance side often times calling the NC Insurance Commissioner's office to help clients who have old policies that have now been bought by other companies. Most of the service work falls on her desk including beneficiary and bank changes. She has two daughters; Elizabeth Hemenway and Cindy Chory and three grandchildren, Marisa and Lauren Hemenway, and Josh Chory. When ask why she is still working the official reply is, "I still like jam on my bread" but it is really because she dotes on her grandchildren. Frances lives in Pasquotank County.
---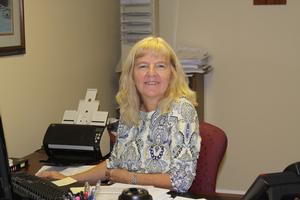 Elizabeth Hemenway
Phone: (252) 335-7011
Email: elizabeth@ec-fmg.com
Elizabeth has been with FMG since 2002 and has the almost impossible task of keeping Gene and Chase straight. Almost all securities paperwork flow through her office. She is constantly in touch with the various offices making sure your assets are titled properly and where they need to be. Bank changes, beneficiary changes, transfers from other companies typically go through her office. She monitors emails from fund companies and the broker dealer and corrects any discrepancies between them and FMG. She also scans in all paperwork and then makes sure personal information is placed to be shredded. We take very seriously the privacy of your information. Elizabeth has been married to Dale Hemenway since 1984 and they have two daughters, Marisa and Lauren Hemenway. Elizabeth and her family reside in Pasquotank County.
---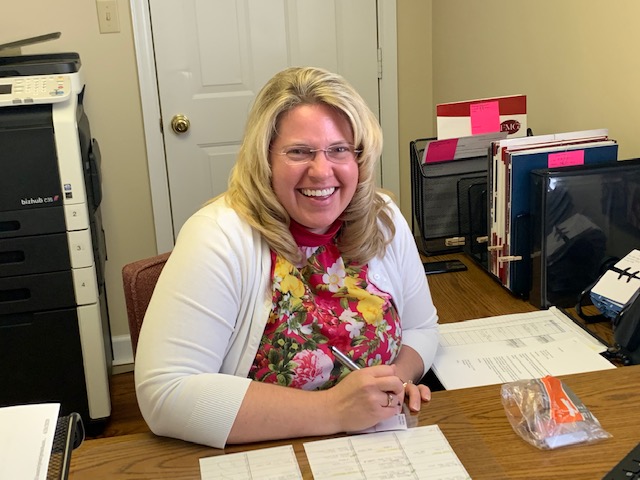 Jocelyn Davis
Phone: (252) 335-7011
Email: jocelyn@ec-fmg.com
Jocelyn has been with FMG since June 2020 and is responsible for case preparation and obtaining life, health, disability, and long-term care quotes. Prior to annual reviews, she checks with each home office to ensure beneficiaries names, addresses, and other pertinent information are correct. Detail reports that are presented during reviews are processed through her office and any discrepancies are brought to the attention of Gene or Chase. Jocelyn has been married to Graham Davis since 2003 and they have two daughters.
---
Lyn Moore
Phone: (252) 335-7011
Email: lyn@ec-fmg.com
Lyn has been with FMG since 2008. Her primary responsibility is to schedule appointments, to keep Gene's and Chase's calendar full and to touch base with our clients on a regular basis. This most important task is to keep FMG connected with all of our clients who have entrusted their assets and the protection of their families and goals to our care. She will be the one who usually answers the phone and direct your call to the appropriate person. She is also able to prepare case reviews should Rhonda need help in that area. Lyn is married to Dan Moore since 1998 and they have three children, Lauren Ashley, Taylor, and Channing. Lyn and her family reside in Perquimans County.
---
Michaela Meads
Phone: (252) 335-7011
Email: michaela@ec-fmg.com
Michaela is the assistant to Ms. Frances Cooper. She helps with life and insurance applications as well as sending out associated forms. She is eager to learn everything she can in this bustling office. Currently, she is a student at MidAtlantic Christian University located in Elizabeth City, NC. When she is not at the office or in class, she loves to spend time in her garden and with artistic endeavors. She is a resident of Perquimans County.